The term Emotional Literacy was first coined by Claude Steiner in 1997 and means, "the ability to understand your emotions, the ability to listen to others and empathise with their emotions, and the ability to express emotions productively."
The list of books below is not exhaustive, but it contains books that I have used with classes, small groups of children or individuals in the past to promote emotional literacy and regulation.
You can find more information about my read and review project here.
………………..
Younger Readers
'When I'm Feeling…' series by Trace Moroney
There are 10 books in the 'When I'm Feeling…" series: Happy, Sad, Scared, Nervous, Angry, Love, Lonely, Disappointed, Jealous and Kind.
Each book explains the emotion in a very accessible way, giving examples of what it is like to feel that way or situations that may cause you to feel that way. For the negative emotions, the books also give practical and accessible ideas about how to overcome those feelings which are very useful in promoting positive ideas for emotional regulation.
I absolutely love these books and have used them with whole classes of Primary 2 and 3 children as a weekly Circle Time activity and with a smaller group of Autistic children in an inclusion base who ranged from Primary 1 to 4.
Circle Time: I would read the story to the group, one a week for 10 weeks, then we would go round the circle talking about a time when we felt the emotion or made someone else feel that way- positive emotions, or a strategy we would use when we felt one of the negative emotions.
I always like to praise and emphasise the importance of talking to someone when experiencing a negative emotion. I also emphasise that all emotions are natural and ok, everyone experiences negative emotions and we all have to work on how to handle them positively.
Other activities: drawing facial expressions to show the emotions from the book, drawing pictures of the people we can talk to when feeling a negative emotion, using the emotions words in our writing, identifying the emotion words when they come up in other books using Word Boost strategies, looking at photographs of faces and trying to identify which emotion the person is feeling.
I highly recommend these books for home and school.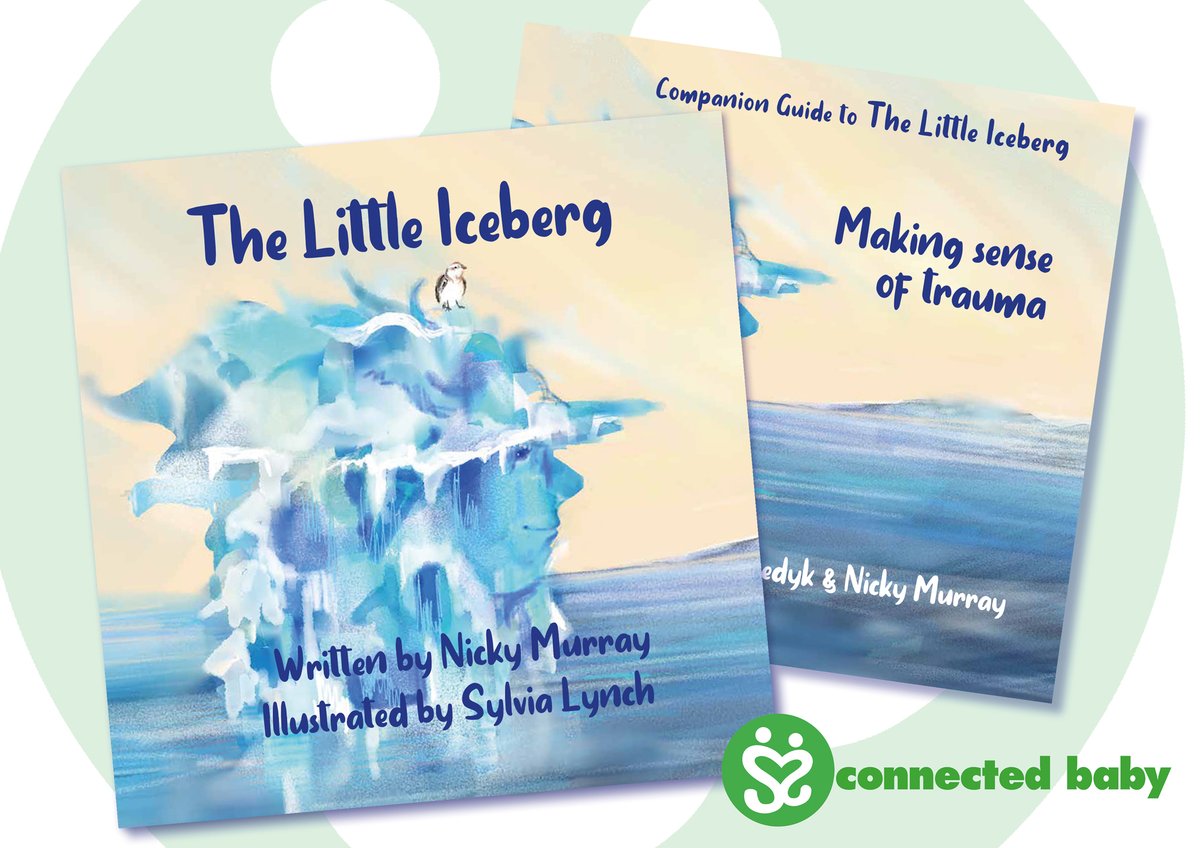 'The Little Iceberg' by Nicky Murray, Illustrated by Sylvia Lynch
This is a beautifully written story with equally beautiful illustrations throughout. Despite having read it several times, it never fails to bring a tear to my eye each time- in a good way!
The little iceberg sits alone in the ocean, anytime something comes near her they become scared and leave her all alone. That is, until a little bird called Kindness comes along, singing a song called 'Compassion' and stays connected to the Little Iceberg that helps her return to the ocean.
This is a brand new book that came out in summer 2020 and I have used it with a Primary 3 class this year as a class reader with linked activities. It could easily be used with other year groups and with small groups.
In the future, I would certainly use it with individual children who struggled to make trusting relationships with adults in school to help them understand their feelings and why they feel that way.
This year, I have used it as a Word Boost book to improve vocabulary. I also see a lot of drama potential and would love to stage it as a class production in post COVID times when we do not have to socially distance.
The book is also very useful for adults in helping them to understand trauma and comes with a companion guide, 'Making Sense of Trauma' written by Nicky Murray and Dr Suzanne Zeedyck.
A highly recommended purchase for schools to use in class and as part of emotional literacy and regulation work.
Purchase is through Connected Baby here.
'The Huge Bag of Worries' by Virginia Ironside
Morna has a huge rucksack full of worries that she carries around that just seems to get bigger and bigger. She tries to talk to her mum, her best friend, her brother and her teacher about her worries, but they all brush off her concerns, This just makes her bag get bigger.
Morna thinks about talking to her dad about her worries, but sees that dad has a lot of worries too, so decides not to speak to him.
Eventually, Morna's gran spots her with the huge bag and helps her take out the worries one by one and they no longer seem so big.
There is an important message here for children about sharing their worries and not bottling them up, but there is also an important message about how we listen to children's worries. Brushing them off, telling them to just forget about them or dismissing the worries does not make them go away.
I absolutely love this book and reference parts of it repeatedly when talking about worry or emotions in school. The children like it too and I find they regularly request it at milk and story time, which is good as it helps to reinforce the positive messages of the story.
Highly recommended for both home and school.
"Cora's Dragons" by Claire 'Fairy' Colston
Written in rhyme, "Cora's Dragons" tells a story of the different dragons (emotions) that are inside of everyone. Some people might be frightened of their dragons or get scared and run away when they appear, but they live inside of all of us and they are there to help you.
This is a great book for promoting self-acceptance and understanding that our emotions are natural parts of us and very useful to have in you class, school and home library as part of your emotional literacy collection. It would also be effective for small groups or 1-1 work supporting children.
'Emotionary: say what you feel' by Cristina Núñez Pereira and Rafael R. Valcárcel
This book acts as a dictionary of emotions and is beautifully illustrated with each double page dedicated to a brief definition of an emotion and illustration.
There are 42 different emotions and they are in order to take you through an emotional journey, exploring similar and contrasting emotions and their meanings.
I have used this book with a mature Primary 4 class in the summer term, as well as Primary 5, 6 and 7 classes as a class teacher. I also used the book with small groups and individual children in 1-1 work.
This is a very versatile resource, suitable for home and school, teachers and parents will no doubt come up with a variety of creative uses for it as a resource, but I used it to supplement ongoing whole school emotional literacy programmes.
Whole Class: I used this as a short Circle Time resource where I would follow the journey of emotions as laid out in the book, read out the definition of the emotion and then going round the circle we would talk about a time when we had either experienced the given emotion or made someone else feel that way.
I also gave each child an activity book I made which was essentially 42 blank A4 sheets with the name of each emotion at the top. The children could use this activity book to draw a picture, write a story or a poem related to the emotion we covered in Circle Time.
Small Group/1-1: When working with small groups of children or 1-1, I would select specific emotions or a group of emotions from the book to talk through with the children and complete additional activities.
I highly recommend this book as a useful resource for home and school to help children name and describe their emotions.